American Goulash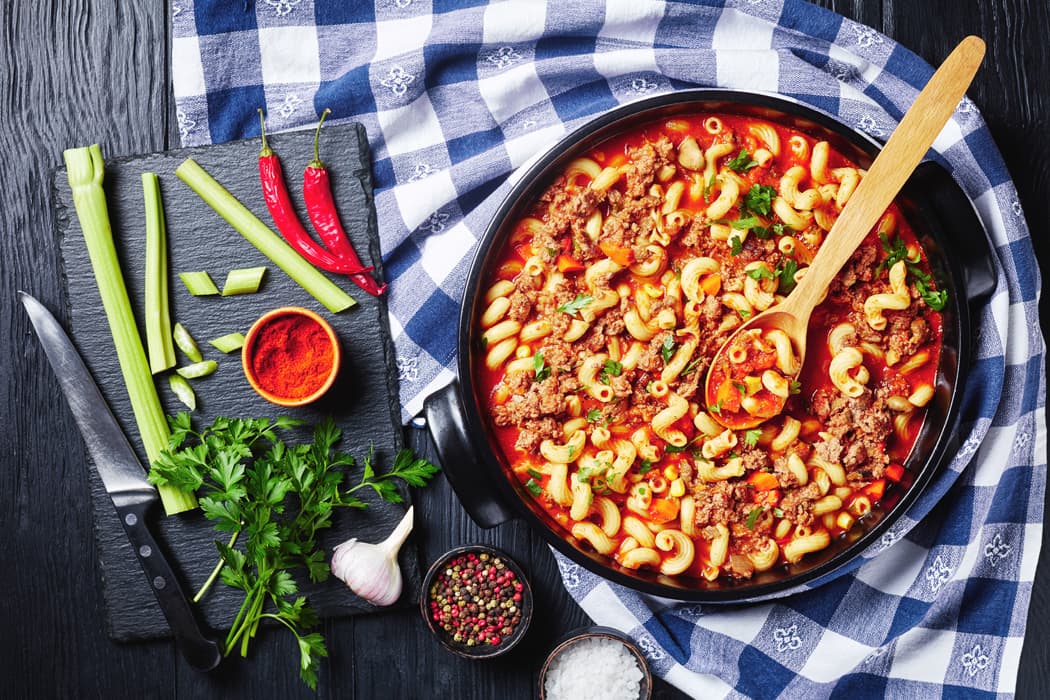 Time: 45 mins - Servings: 6
INGREDIENTS
1 pound ground beef

1 onion, chopped

2 teaspoons minced garlic

2 cups water

28-ounce can crushed tomatoes

2 teaspoons dried oregano

2 teaspoons dried basil

2 cups dry elbow macaroni
DIRECTIONS
Brown the meat in a medium pan over medium heat. Drain off any excessfat.

Add onion and garlic to the pan and cook until onion is tender.

Add the remaining ingredients and stir well. Bring to a simmer, then coverand cook for about 20 minutes, until the macaroni is tender.
NUTRITION INFORMATION (approximate)
Amount per serving: Calories 370,Calories from Fat 117, Total Fat 13g,Saturated Fat 4.5g, Trans Fat 0.5g,Cholesterol 50mg, Sodium 300mg, TotalCarbohydrates 42g, Dietary Fiber 4g,Sugars 8g, Protein 22g, Calcium 82mg(6%), Iron 5mg (30%), Potassium739mg (15%)
*Please be sure to share this recipe with your HCP and/or dietician for their review in line with their dietary recommendations.